Welcome to Central Coast Trains,
your one stop shop for the model train enthusiast in you.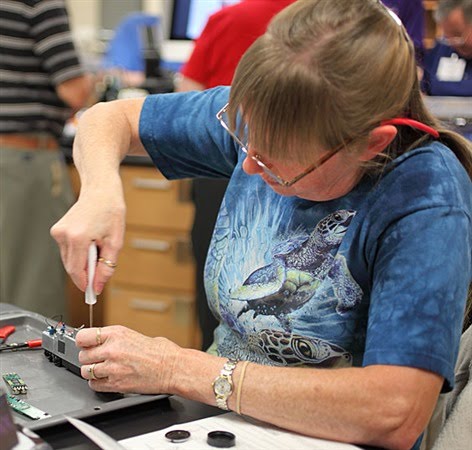 Authorized Dealer and Installation Specialist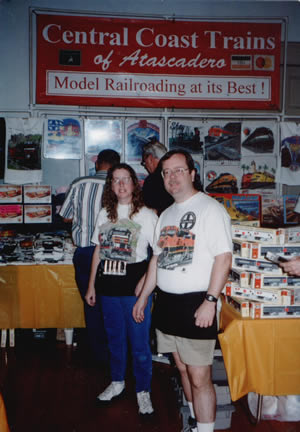 Anita and Bill
at the Vets' Hall in SLO.
How we got started...
---
The store started as a want for Bill. He wanted to walk into a hobby shop and even if they didn't have what he wanted, he wanted them to get it on his behalf. Bill being into the N scale, which is not as well known as HO, was paying more in shipping than for the actual items. So, with Anita, he opened the store with the idea that they would specialize in special orders for their customers. Anita ran the store from day to day and Bill enjoyed doing the Train Show circuit. That was 1995 and what started as a hobby is now a full fledged business that just turned 20.
-Anita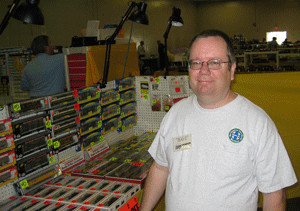 We regret to inform you that the owner and co-founder of Central Coast Trains, Bill Walter, passed away June 6, 2008.
Anita continues to run the business.
CCT does not attend any train show as a vendor.